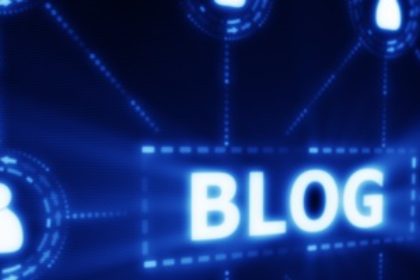 This post is my reasons for why I didn't buy a Mac Book Pro. I've just replaced my laptop as per my normal 5 ish year laptop refresh. For the first time, I considered a Mac Book Pro over my usual Lenovo windows based machine. This post is not a review of the laptop I decided to buy, there are plenty of excellent reviews already out there.
A few months back a customer I'm working for provided me with a 15" Mac Book Pro. When it arrived and I opened the box my response was:
"Oh crap, they've sent me a Mac !"
I had to quickly get up to speed and climb the learning curve of driving a Mac. I've always been a Windows guy so not that familiar with OSX.  I've been using an iPhone now for over 8 years and also own an Apple Watch but I've rarely used a Mac.
After a few weeks of using the Mac I started to understand why people love them so much. I was seriously considering making the change from a Windows based laptop to a Mac permanently. Except, I did not. I purchased another Lenovo, a T470.
Why I didn't buy a Mac and purchased another Lenovo
What follows next are my initial reasons for opting for another Lenovo and some comparisons since owning the T470 compared to using the Mac.
RAM
The T470 supports 32GB of RAM which is twice that of any Mac Book Pro currently available. I use VMware workstation daily. My old Lenovo X230 which served me well for over 5 years (and still is today as a spare machine) was maxed out at 16GB Ram. Palo Alto virtual firewalls which run PANOS 8.0 require a minimum of 8GB ram each. So if you want to run 2 in a HA cluster that doesn't leave much RAM left for other VM's. I needed to break the 16GB Ram limit.
Ports
The latest Mac Book Pro only has USB type C ports, nothing else not even a single legacy USB port. Amazing. You have to use dongles and adaptors. I'm a road warrior and everything that makes it into my backpack is evaluated for weight and size. Carrying an armada of dongles around with me was not very appealing.
The T470 has every port I need built into it. Everything. As an engineer I use pretty much all the ports at some point over the course of a working week. The only adaptor I brought in addition to the T470 was a USB type C to VGA adaptor for customer sites with projectors that only support VGA.
Reliability
I've owned Thinkpads for over 15 years now, the first one an original IBM and the next two Lenovo branded. I'm now on my 4th Thinkpad and not had a single issue with any of them, not one.
I'm constantly seeing worrying things on twitter about people having reliability issues with the latest Mac's. Sticky keyboards, devices needing to be shipped back to Apple. Yeah – this also does not appeal to me.
Weight
As previously mentioned I take the weight of equipment I carry around with me seriously. I have degenerative discs in my back and carrying heavy backpacks would cause me some pain. The Lenovo T470 is an Ultrabook. Its light, not quite as light as the 13" Mac Book Pro but then by the time you add the weight of the all the dongles to make a Mac Book Pro functional the T470 is lighter.
Screen Size / Brightness
The X230 has a 12" screen, the T470 has a 14" screen. Having worked with the T470 for over a month now I can say that a 14" screen is now my favourite screen size. Perfect for most workloads. I think the the 13" Mac Book screen would also be ok but I hate the mirror like glossy screen on them. The T470 has a matt display which I find easier to use in bright conditions.
Some reviews on the T470 report the screen brightness being too low. My X230 has an IPS display with 300 nitts of brightness but on almost all occasions I would have the brightness level turned down a couple of notches as it was too bright. The T470 has 230 nitts of brightness, unless I'm in a really dim lit room I do need to have the brightness at the highest level. So yes, the brightness of the screen could be better but to me it's not an issue. To some it certainly could be though.
Speakers
The speakers on the T470 are crap. I consume almost all audio through headphones so that's not an issue to me either. The speakers are loud enough to fill a small ish conference room but the sound quality is poor. The speakers on the Mac are pretty good.
Trackpad
The Trackpad on the T470 is the best I've used on any windows based laptop. Perfect size and almost perfect responsiveness. The only criticism I have is with scrolling which is not as slick as the Mac's Trackpad. I'm still and probably always well be a big fan of the Thinkpad's Trackpoint (red nipple in the centre of the keyboard) When working in tight spaces on trains or balancing the laptop somewhere in a DC I find the Trackpoint invaluable. You can operate the mouse and type without needing to move you hands.
4G Modem
None of the Apple Mac Books are available with 4G modems. Yes, you can tether to your phone etc but the T470 has a 4G modem built in (you might have to select it on some models) . It works really well, the aerials are located in the screen bezel and I get a pretty good signal. I much prefer having the built-in modem over needing to tether.
Windows 10 versus Mac OSX
In the IT engineering world the Mac Books are very popular. I'm often out numbered by orders of magnitude with engineers with Mac's. I often think to myself whats wrong with me? I'm the only guy in this POC workshop with a windows based machine and often there are some very smart people in the room. Well, I prefer Windows 10 over OSX. I'm sorry but I do. I must be broken when compared to everyone else. I personally find Windows 10 to be a nicer UI to OSX.
One reason I often hear engineers say is how they like that the Mac is ready to go as soon as you open the lid. I get that, I do but Windows 10 running on the T470 is fast, its so fast to boot I don't bother putting it to sleep, I just shut down and boot it back up when I need it. Using the Mac Book for a few weeks with VMware fusion I was constantly needing to reboot the Mac anyway. Infact I had more issues with apps on the Mac requiring a reboot than I ever had with Windows 10 on my T470.
Price
The Mac Book Pro with all the dongles / adaptors I'd need costed out at over £3k. The T470 including a docking station was a little over £2K. Almost £1K more for the Mac, that's a lot of money. Especially since the Mac does not support my requirement of + 16GB RAM.
Another discovery I made was compatibility of my Lenovo 14″ Portable USB powered screen. I could get it to work with Mac but not all apps worked well. The screen continues to work faultlessly with the T470 with Windows 10. So opting for the Mac would have required me to buy another portable screen requireing me to pay out an additional £200+
Summary
I'm very happy with the T470. It performs faultlessly as expected. Its fast, so far been reliable and the build quality is impeccable. I have no regrets compared to buying a Mac and I'm sure the T470 is going to serve me well until the next 5 year refresh.